Membership
Join a global community of accomplished leaders who impact, connect, evolve and empower others in biotech, medtech and consumer healthcare.
benefits of membership
✓ professional recognition
✓ in-depth leader learning adapted to you
✓ ability to save modules for future review
✓ online networking with other respected leaders
✓ ask questions and contribute in a digital learning space
✓ weekly email summary of portal activity


____________

____________

____________

____________

______________

__________


individual membership $149
Individual Gallus membership includes all of the benefits listed above. Anyone with a formal leadership role or an interest in leadership in the fields of biotech, pharma, medtech or consumer healthcare is invited to apply.
Thanks to our sponsors
Lead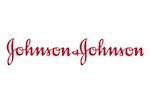 Program
Supporting