Gallus is a member community dedicated to advancing the careers of industry leaders in the fields of biotech, pharma, medical technology and consumer healthcare.


Mid-level managers who are African American, Hispanic American, Native American or Pacific Islanders, and have 5+ years of experience are encouraged to apply.



advance your career

gain recognition for your achievements

access resources to help further your career

network with your peer






Leader Learning

––––––––––––––––

Gallus transforms careers with on demand learning. Our global professional community of industry leaders contributes to a robust repository of leader learning courses to give individuals and teams more options for growth and development. Members can choose from a range of modules to help them best achieve their goals.

We foster a thriving pipeline of industry professionals who make connections through the Gallus network, setting them up for career advancement. We continuously refresh our content to ensure relevancy by leveraging feedback from our broad network of industry leaders.

–––––––––––––––– Coaches ––––––––––––––––
Some of the coaches at past GALLUS events

Sponsorship ––––––––––––––––

Employer relationships have always been part of Gallus. Many of our community members are funded by employers who want their employees to receive leadership training that is competitive, relevant, focused and flexible. Organizations provide tax-deductible sponsorship support. Opportunities are also available for sponsorship of select events.

✓ develop more diverse senior leadership
✓ employees and stakeholders receive access the Gallus community
✓ share best practices in executive development
✓ access diverse top talent and highlight career opportunities
✓ senior execs engage in leadership development
✓ enhanced organizational awareness of the importance of workplace diversity
✓ leverage diversity and inclusion strategies
✓ receive recognition for support at events, in publications and on program websites
✓ demonstrate internally and externally the importance your company places on diversity
Thanks to our sponsors
Lead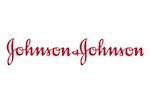 Program
Supporting