Gallus is a member community accelerating the advancement of its members to senior leadership in the fields of biotechnology, pharma, medical technology and consumer healthcare.

Our members have formal leadership roles within their organizations, or they are recognized by their peers as having leadership potential.


✓ advance your career
✓ gain recognition for your achievements
✓ access and share leadership tools
✓ make new connections and expand your network


Mid-level managers who are African American, Hispanic American, Native American or Pacific Islanders, and have 5+ years of experience are encouraged to apply.
_________________________________________________________________________________________

Meet some of the role models and industry leaders
who have participated as coaches and speakers at Gallus events

Thanks to our sponsors
Lead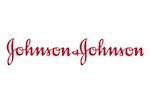 Program
Supporting